OUR Team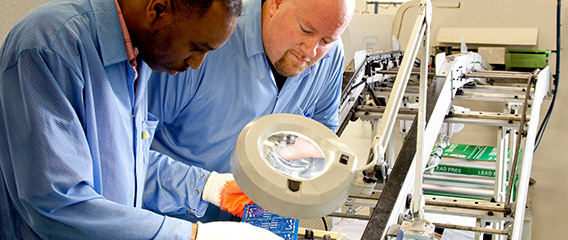 We believe that investing in continuous training, recognition and employee ownership — ESOP[Employee Stock Ownership Plan] fosters both the short & long-term growth of our employees
ESOP Benefits The Employee
Every employee is an owner in Spectral Response and is directly affected by the results of his or her efforts.
As the value of the company increases so does each employee's future retirement
Everyone sees the virtues of fulfilling our clients' wishes.
Since long term results are valued more than short term gains, we work hard to maintain solid relationships with each other and our clients.
ESOP Benefits The Client
Client Metrics/KPI's [Key Performance Indicators] are visible to each of our employees and this helps them see the linkage to their own financial position.
Productivity and successful problem solving offer tangible rewards when employees are also owners.
Workforce Support
We are part of a 100% Employee Owned Corporation through our Employee Stock Ownership Plan. All employees are participants.
We sponsor an Employee Tuition Reimbursement plan as well as Industry specific training
In conjunction with Gwinnett Technical College, we provide workforce training and graduated our first Leadership Academy class in 2011
We recognize employees for going Above and Beyond the Call – ABC Awards – throughout the year
Every year one employee is awarded the Spectral Cup in recognition of their contribution for that year
Employee wellness is promoted with monthly health incentives – including a walking track around the production floor, a variety of free exercise programs, a tobacco-free work site and contests, such as "Spectral's Biggest Loser".
We continuously exceed expected safety ratings for our industry